With Malawi officially in a state of national disaster it is hard to find good news stories to report. However this week on July 12th the Seibo Managing Director, Peter Nkata, announced that Seibo would take on the challenge of feeding an entire area of schools in Northern Malawi in the same district where we currently feed over 800 primary school children.
This commitment comes on the back of reports from UNICEF Malawi who say that over one-third of Malawians are now in need of food assistance.
The challenge now facing Seibo is how quickly we can raise funds in Japan to expand feeding from 800 primary school children at 1 school to over 10,000 children at a total of 12 schools by year-end.
The announcement was made at a small ceremony at Kabuku Primary School attended by representatives from the Malawi Ministry of Education, JOCA as well as Seibo Malawi Director Sawako Nevin.
This follows a plea from officials of the Ministry of Education for Seibo to quickly expand feeding beyond the Kazomba Primary School Seibo inherited from JOCA in April 2016.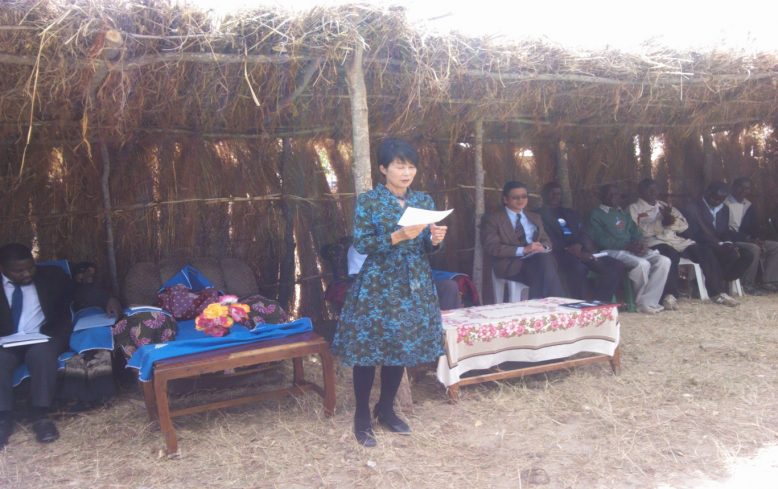 The need for feeding was further impressed upon Seibo in Malawi when the community surrounding the Kabuku Primary School (which is located in the same area as the Kazomba school) decided to build a mud-brick kitchen at their own expense and labour to speed up the possibility of a feeding programme.
The need is great. Can you help?