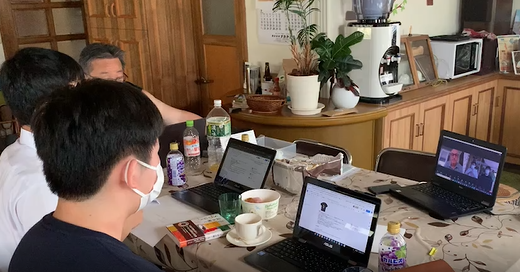 Seibo Japan has partnered with numerous Japanese High Schools to co-promote our non-profit coffee enterprise, Warm Hearts Coffee Club. This summer, the students of Salesio Gakuin High School, as part of their summer volunteer training, organised a charity coffee sale using Malawian coffee.
To further the students' understanding of Seibo's coffee enterprise, we introduced a Director at Mobell, a UK-based company, who provide direct financial support to Seibo's work in Malawi.

Through similar videos, workshops and presentations we provided the students with an understanding as to how we can commit to donating 100% of our coffee sales. In so doing, the students are challenged to consider how they can also become a positive change in our world, starting with volunteering. It was a fun experience for all and we all agreed it was worth doing again.
More and more, Seibo in Japan are expanding our network by means of events & workshops. By engaging more and more people with how a company with people working in countries as varied as Malawi, the UK, Poland & Japan can connect for good, we also help people understand more deeply the work we do. If you or your school are interested in learning more, feel free to get in touch!
Of course it would be remiss of us not to mention that for any student interested in learning more about Charity & Social Enterprise, we warmly welcome them to enrol in the Mobell Course, an English-language course specifically designed for Japanese students, delivered online from Malawi. We also encourage everyone to take a look at what we achieve through that course by taking a look at our Mobell Course Impact Report for 2022- HERE!