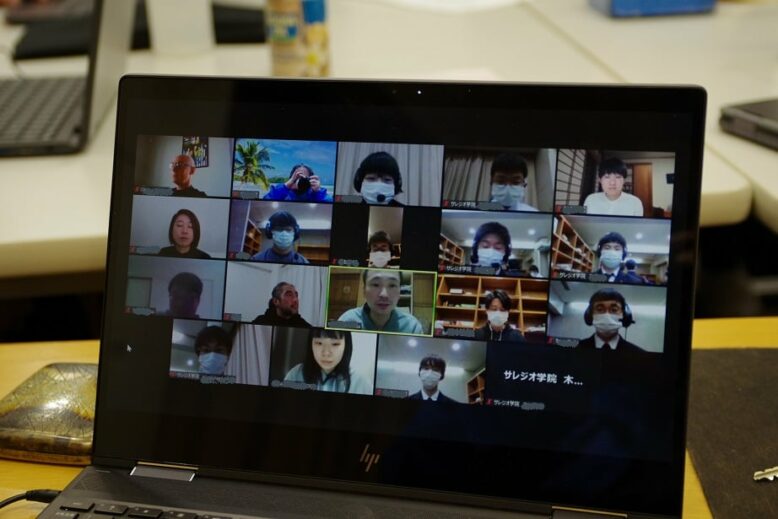 On the 24th March 2022, Seibo Japan held a virtual AGM and Directors Meeting event. The meetings were held separately online to report on last year's school feeding activities in Malawi which took place against a challenging background of intermittent primary & nursery school closures, during which students could not attend physical classes. In Malawi, our team adapted to this changing environment by providing breakfast at rural nurseries and distributing food parcels to student's homes among some of the many initiatives taken. As a result, we continued to provide much needed food support to over 16,000 children. For a more in-depth review of our activities in 2021 click HERE.
The year 2021 was also the year when our school partners in Japan and our network of Japan-based volunteers came to our aid. To acknowledge their amazing efforts, we invited 11 students from the Yokohama-based Salesio Gakuin school along with high school volunteers representing other high schools (some who participated in our online course which also raises funds for Seibo). Thanks to their active participation Seibo Japan's directors heard first-hand of the many collaborative ways Seibo can grow in the future.
Since its inception 6 years ago, Seibo has always hoped to inspire a global movement to ensure the poorest of our world are provided a hot meal at schools. To see that mission lived out in reality by the many young people who attended our meeting was truly uplifting and a memory we will long cherish.
It is our hope at Seibo Japan that more and more people will come to know of our work in Malawi, to come to learn of our mission and to join us to make our shared dream come true.