Life Achievements- You Built a Toilet!
In tandem with the refurbishment of the Tawina nursery in Malawi your amazingly
kind donations have also enabled the building of not one but two toilets- one each for the boys & girls!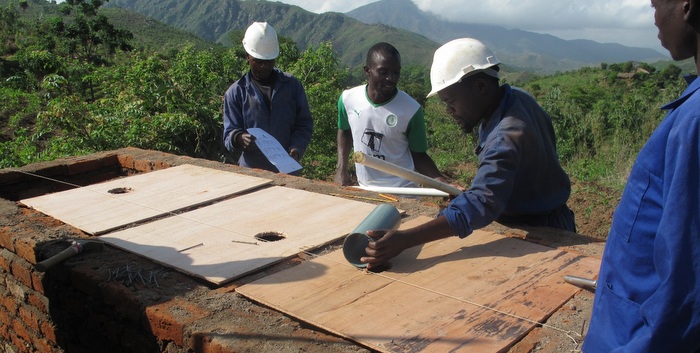 A Sustainable Toilet using Local Bricks
A team of skilled tradesmen have been working with the local community to complete
the buildings before Christmas. Each toilet unit is raised 1-metre above the ground and consists of 2 x pits that are used in sequence. One pit is sealed while the other is used.
When the pit that is in use is "full" it is closed for a period of 3 x months and
the other pit is made use of. At the end of a 3-month period the out of use pit is opened (through a back door!) and the contents used for compost.
The compost can be used as fertiliser for trees and other non-food crops.It can also be compressed and used for making briquettes- in so doing becoming an alternative to charcoal and helping to further sustain the environment.
Plumbing is installed in the toilet block to separate out urine to ensure a quality compost.


Clay blocks used in the toilet building are made from local soils and were baked by the Tawina community villagers.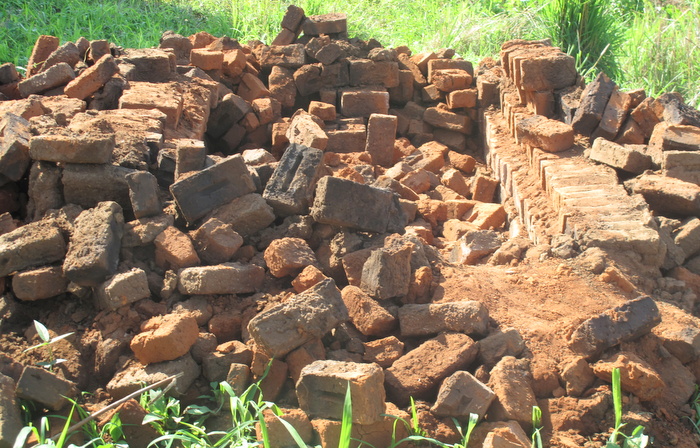 Take a Bow!
It's not often we get to wax eloquently about a toilet building but this one is more than just a facility- it's a gift from Japan and will encourage more parents to make use of the Tawina nursery -all thanks to you!