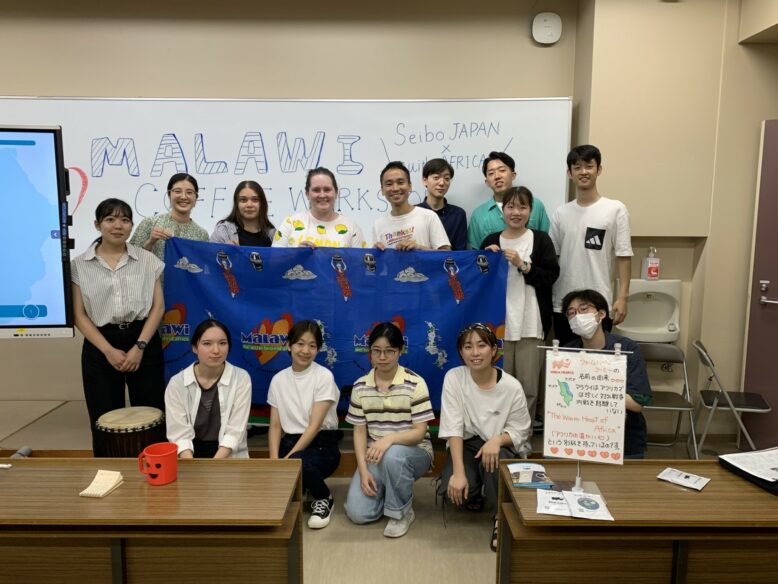 On July 19, 2023, we conducted a workshop with the Africa research group, "With Africa", at Tokyo University of Foreign Studies. During the session, we discussed the methodology and findings of the latest World Bank statistics on poverty rates in Malawi, as well as the on-site situation of meal support and its actual impact based on the activities of our local staff.
By sharing academic information and the work of on-site non-governmental organizations (NPOs) together, and gathering the opinions of young participants, we were able to consider how to promote Malawi in the future and what is needed for better support.
Furthermore, within the workshop, participants had the opportunity to taste Malawi coffee and we were received tasting notes regarding its flavor.
In the future, we plan to increase opportunities for collaboration in events and workshops organized by students. We are grateful for this valuable opportunity and thank you for it. We look forward to continuing our collaboration and cooperation.
In addition, we are working to create similar workshop opportunities for students and to provide companies with a platform for disseminating information related to Sustainable Development Goals (SDGs), support through coffee, and reporting on their contributions.
Please contact us from here for the details!