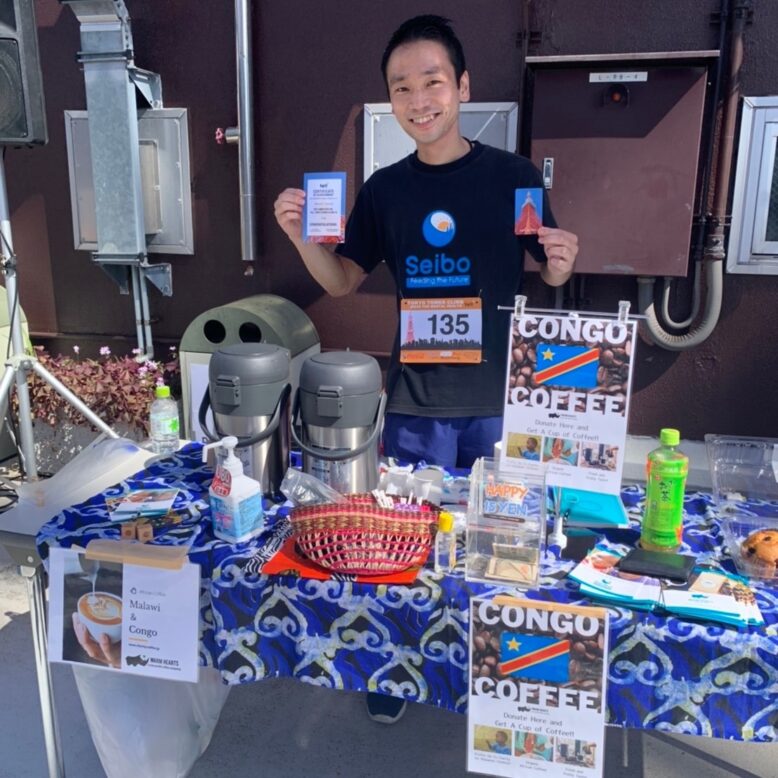 Seibo Japan took part again this year in the annual Tell Japan Tokyo Tower event- as the official supplier of coffee! As part of our fundraising activities Seibo sell coffee online using the brand 'Warm Hearts Coffee Club'. It was our pleasure to have an offline opportunity to meet some of our regular customers but also to support a worthy event!
The event itself took place over 2 days (October 1st & 2nd) and we provided 'Warm Hearts' hot coffee to the participants who took it upon themselves to run up the 600 steps that make up the Tokyo Tower. By taking part in this event the participants along with TELL Japan were raising vital funds for their expat support service and raising awareness around the issue of suicide, both in Japan and worldwide. To learn more about TELL Japan's activities click here!
October in Japan is still warm enough to enjoy ice coffee though there were some die-hard coffee fans who required a hot cuppa and we were only happy to oblige. Oh, and for those who may be wondering Seibo's very own Makoto Yamada took part too- taking a short break from serving coffee- and completed the climb in a time of 5 minutes and 3 seconds.
Well done to everyone who took part and hope to see you all again next year!