School feeding Start Date: 11th February 2016
Tikwere Nursery, Sigelege
Tikwere nursery located in Sigerege has 26 children. On the day of visit 19 were present, along with 1 caregiver although there are 2 staff at Tikwere. The children's ages range between 24 months and 5 years. For the younger children parents pay 2500 kwacha and for the older children it is 1500.
A raised brick path leads to this basic building. Three windows allow plenty of ventilation. There is one main room in which the children congregate. Inside there are a number of posters and work by the children on the walls. The usual tarpaulin mat lies below foot on which to sit on. There are a couple of chairs here, but not many more resources. Outside, however, the nursery has a great frame from which two swings hang for the children to play on. There are several tires for outside play, too.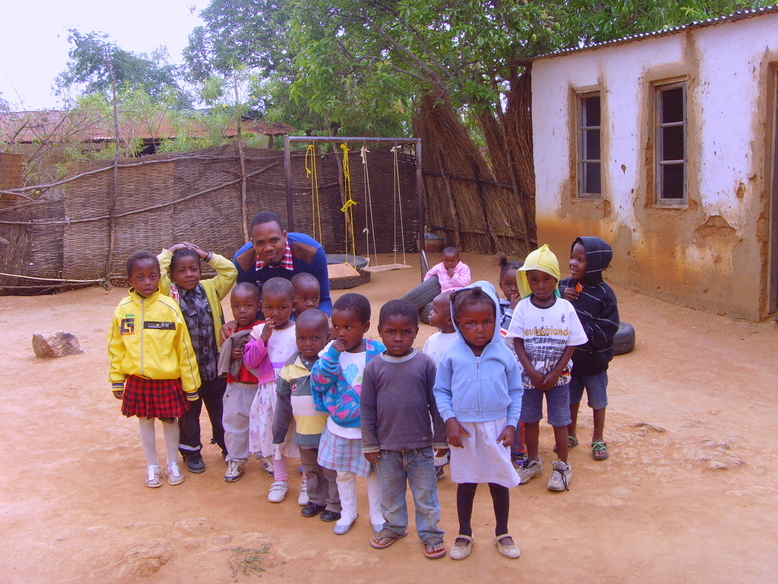 A toilet is available. Opposite the main nursery building there is a separate, smaller building which could act as a storage place. Room to prepare food is available outside. A tap is utilized for water collection close by.