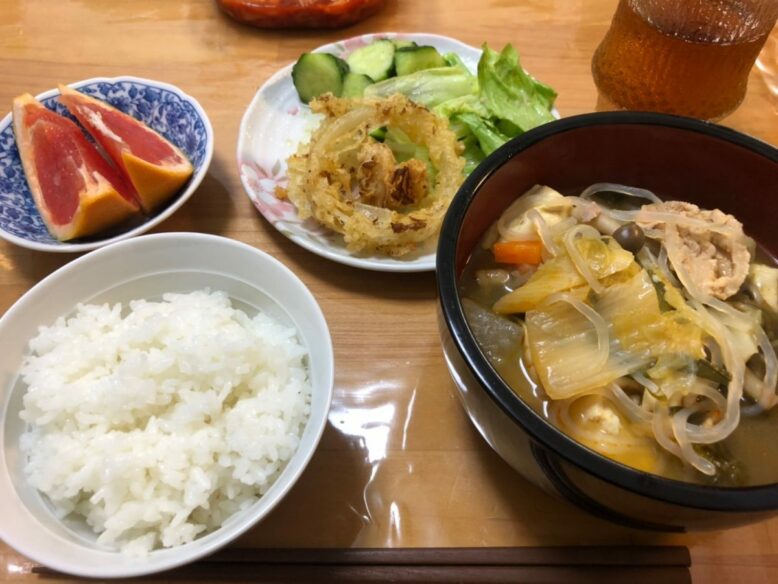 Throughout last year, Seibo Japan continued to support children in Japan. We continued to provide assistance for after-school meals provided at 'Happy House' (run by Vides Japan) to ensure vulnerable children in the Tokyo area received a hot meal.
COVID Challenges
In response to the many challenges posed by COVID restrictions the work carried out at Happy House had to adapt. At times a meal was served outdoors from a Kitchen car and when temperatures made it difficult the organisers hired a large room that enabled them enforce social distancing. However there were also times when the monthly food deliveries were made directly to the homes of the children who usually attend Happy House. This also allowed volunteers the opportunity to check-in on the welfare and living conditions of the children.
Happy House Meals Support
– Meals or ingredients for meals were served/delivered once a month
– Food Packs delivered included meat, vegetables, canned food, snacks, etc.
Main Highlights in 2021
– A Kitchen Car was purchased by Vides Japan, the organisation responsible for running homework & after-school programmes for vulnerable children in the Tokyo area.
– Despite Covid Restrictions one of the main highlights of the year was being able to return to sitting with the children in a room to enjoy a meal together and to spend valuable time with them.
– Despite the cold in the winter time we were able to hire a large, ventilated room from a local convent where we enjoyed meals and even managed to organise a Christmas party for the children.
Student Support
To support the students who usually attend Happy House, both financially and emotionally, for a limited period we made lunches available once a week at a reduced price of 200 yen. The lunches provided were high in nutrition and the response from our kids was extremely positive.
While COVID restrictions remain in place we endeavour to provide support & a hot meal, while taking all necessary precautions to do this in a safe manner. Seibo Japan remain committed to providing a hot meal to those in need, including the children attending Happy House.