School feeding Start Date: 11th February 2016
St. Thereza Nursery, Nthukwa.
The next community nursery is St Thereza Nursery located in Nthukwa, Chilomoni. The teacher who runs the nursery is in her 70's.
Number of Children: 20 children when we visited aged from 9 months to 5 years old. One of the children aged 3 was physically disabled.
Fees: For babies the monthly fees are 3,000 kwacha or 645 yen and 1,500 kwacha for older children or approximately 325 yen per month.
Feeding: The staff do not feed the children but some of the children are given a snack by their parents- mainly consisting of crisps.
Building: The building is safe with doors and a roof but the space inside is basic but there is room to jump around and make circles. The outside space is limited due to rocks but the teacher has used old tyres to make a play area for the children.
Water is collected office and carried to the nursery daily and there is a toilet behind the building.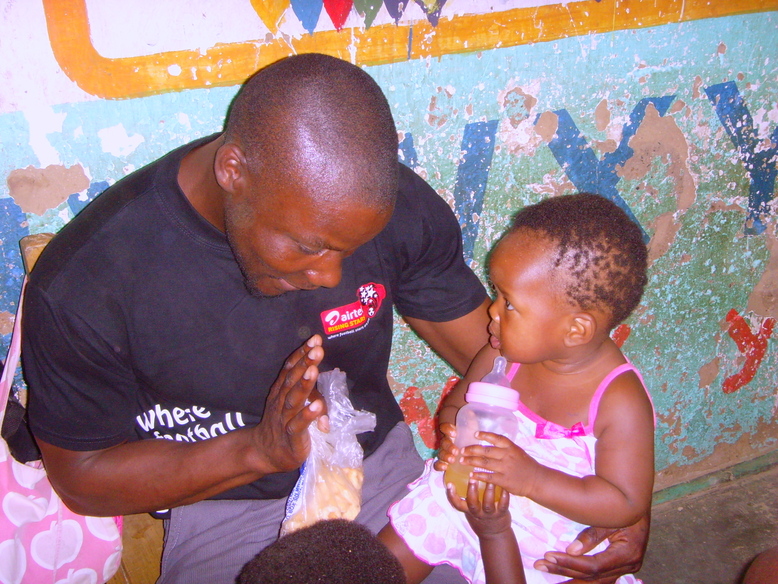 Open Mon-Thursday from 8am to 3pm and closes at 12 midday on Fridays.
Plenty of space for food preparation to start school feeding in this nursery