Thank You to Red Cross Volunteers!
Seibo wish to acknowledge the help & support of 30 volunteers from the Malawi Red Cross. With their assistance we were able to distribute take-home food packs to approximately 12,000 students over the period from the 19th to the 22nd of January. In addition to another 100 community volunteers together we successfully distributed Likuni Phala in 5kg take-home packs. We will continue to support the families of young children in this way until such a time as the Malawi government allow school meals to resume.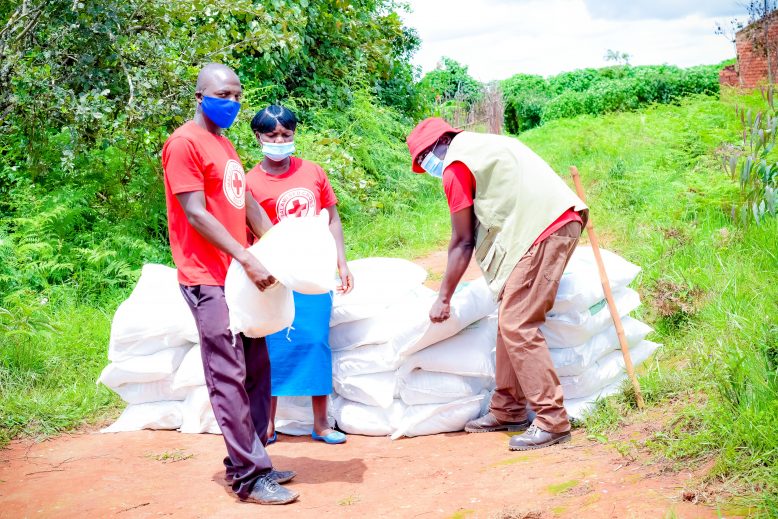 Severe Storm Damage to Homes & Schools
On the 6th January 2021 a combination of heavy winds & heavy rains caused significant damage to schools & houses in the Kafukule Euthini area of Mzimba. The next morning 134 x households were left without a home and local school blocks were also left unusable. 4 days later on the 10th of January the same thing occurred with most of the damage centred around houses in the area of Group Village Headman Thomas Muhinji. Many of the inhabitants of Roti Mguntha were affected and left displaced as a result.
The Disaster Management team of Mzima District Council requested disaster support from the Red Cross who were able to set-up temporary shelters for the affected families- with reconstruction having to wait until the rains abate. The total number of households affected by recent adverse weather events is now at 305 x households. While the Red Cross do strive to support families with food such as maize they are not in a position financially to do this on a monthly basis.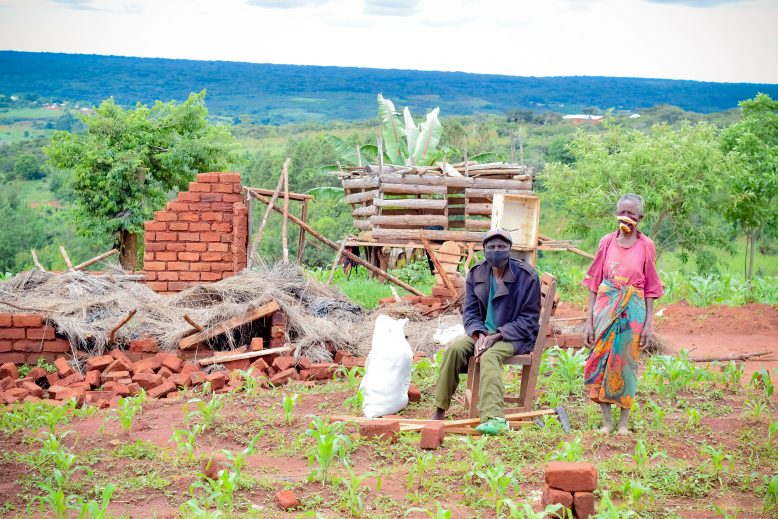 One Good Turn Deserves Another
With your help Seibo in a small act of solidarity with our friends in the Red Cross donated 187 x 20kgs (3,740 kgs) packs of Likuni Phala to assist households in their time of need. Mr. Alick Gopani, Disaster Management Officer for Mzimba, thanked the Seibo donors for the support. The food will be distributed to the affected inhabitants of the villages of Village Group Head Mponda Ngulube in the Njuyu EPA Chinyera section. Mr. Gopani said that the support has come at the time right time. While events like this are common this year's events affected a wider area than before and all help is both welcomed and needed.

Pictured above is Mr & Mrs Nyasulu. Mr. Nyasulu was inside the house when winds caused the destruction and his left leg broke under the weight of the falling bricks. He gave his praise and thanks to Seibo's donors for coming to his aid. We also wish to express our thanks to Seibo's donors for the sacrifices they make to help others.
Another beneficiary of the food aid was Mrs. Mguntha of Roti Mguntha. A 34-year old mom of four she is a local farmer entirely reliant on the food she grows to survive. Her husband passed three years ago and she expressed her gratitude for the breakfast meal supplied by Seibo for her family.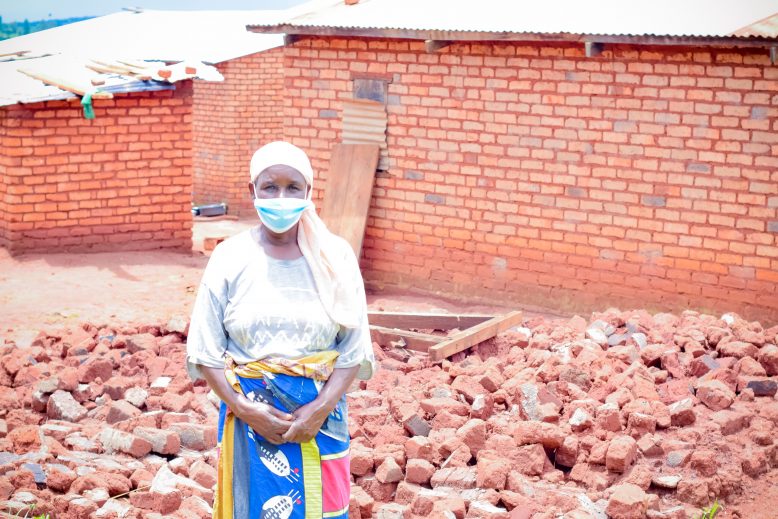 If you can help provide vital meals to people in need please donate HERE!