On August 26th 2016 a Charity 5 Km Fun Run- The Seibo Fun Run- will take place
at the Beehive Main Campus, Chilomoni, Blantyre. This year's event is a Team Relay withteams of 4 competing for the Prize of "Road King of Chilomoni"
The Participation Fee of MK 30,000 (approx 4,300 yen as of July 2016 rates) will be used to fund Seibo School Feeding Programmes in the community.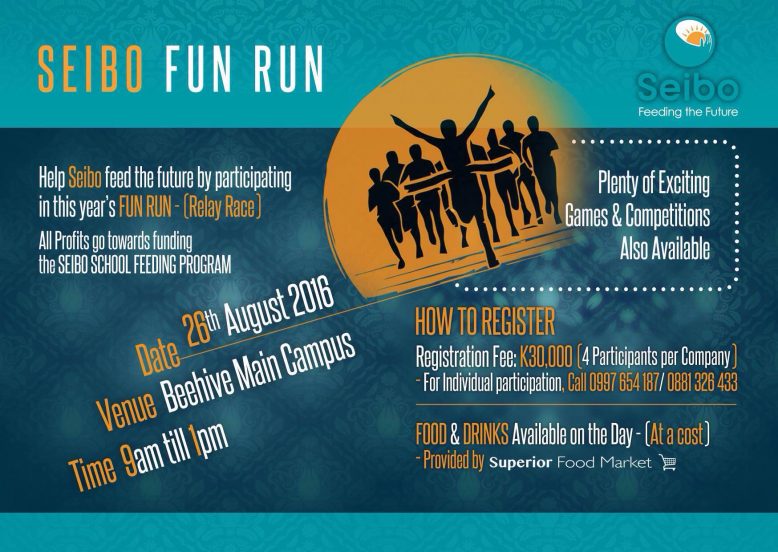 Last year runners ran the route which takes in some of amazing views of the Cross on Mount Michiru and many decided to run the race barefoot while carrying their shoes- quite often the only pair they had- and the event proved to be a huge success featuring in the national media.
If you wish to take part in this year's Seibo Fun Run we would be delighted to assist in any way possible. Please feel free to get in touch!