Doing Charity by Doing Business
In December 2017, Hanacell- who provide mobile solutions to the Japanese
community in America- added a Seibo donation option to their shopping cart.
All donations received will of course be used to provide hot school meals for hungry children in Malawi, Africa.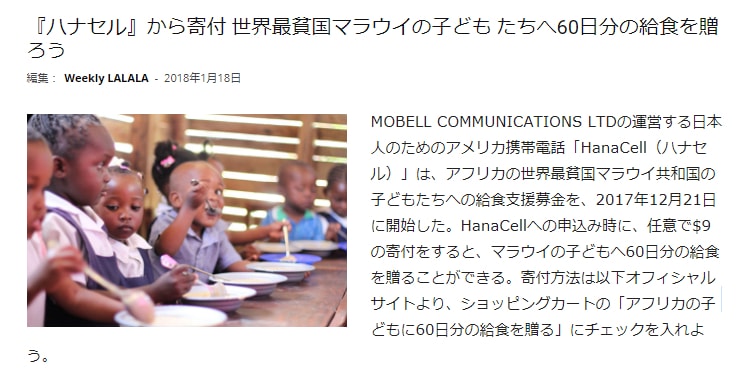 Hanacell- a branch company of Seibo's donor Mobell Communications Limited, are to be congratulated for this move. Meanwhile in the USA the tie-up with Seibo was picked up on by the widely popular weekly Japanese newspaper LALALA. Read below for more details!