English
A little late for this, but better late than never….
Merry Christmas Everyone!
Just an update, last Christmas, Makoto San from Seibo joined a Christmas festival in Catholic Mission School at Akabane. We participate by selling our Malawian Coffee to gather donations. In total, we received donations that is equals to 2700 meals. What a christmas gift! Aside from selling coffee, we also share a little coffee tasting for people visiting the festival. It was a bit cold that day, no wonder our coffee is so popular! But…. over anything, we are glad to share this warm moment with you. Makoto San said that smile of the children in Malawi reminds him of the warmth of christmas season. Just like Makoto San, we also hope you found that "thing" that keeps you warm this winter, and we wish you a nice holiday and happy new year! 🙂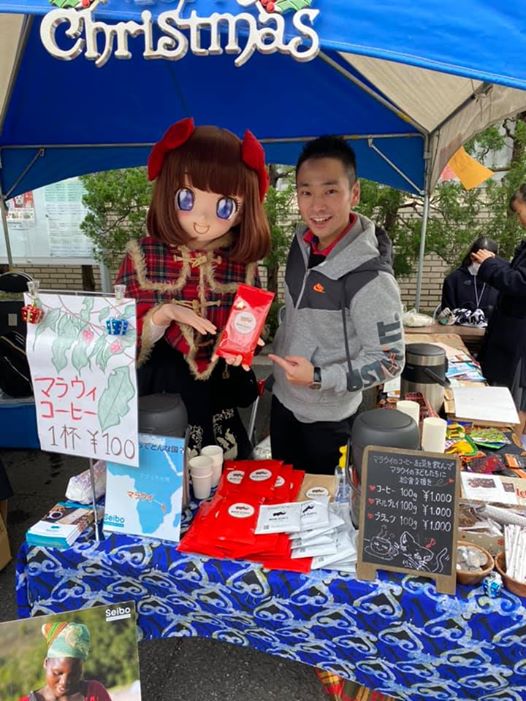 2019 has been splendid! We would like to especially thank our donors who kept on supporting us all throughout the year. Once again, thank you very much.
Cheers to 2020!