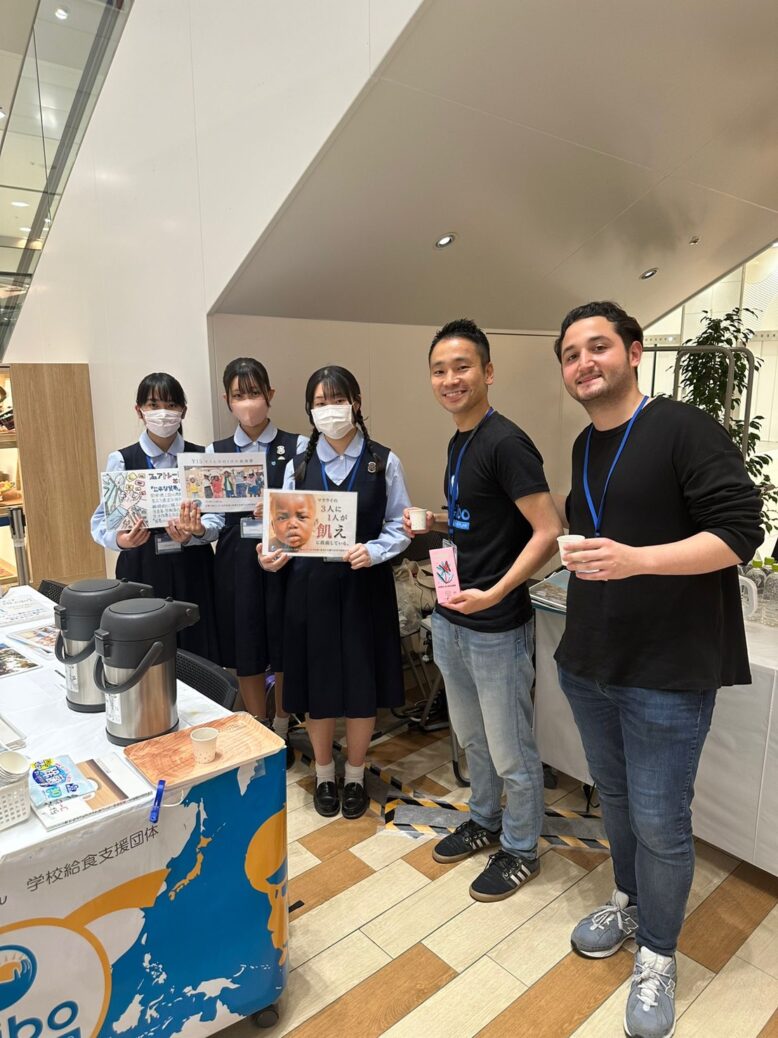 On May 14, 2023, we joined the students of Shizuoka Futaba Junior High School and High School in Shizuoka Prefecture at an event called "Minna no SDGs" (Everyone's SDGs). Shizuoka Futaba, in particular, engaged in fruitful activities related to SDGs Goal 1, "No Poverty," and Goal 4, "Quality Education for All," focusing on school meals for Malawi that contribute to these goals. They organized their activities on panels and shared their insights with the attendees while offering coffee tasting.
The event took place at Mark Is Shizuoka in Aoi Ward, Shizuoka City. We sincerely thank everyone involved, including the people who collaborated with us there. We are honored to be able to work together with educational institutions such as schools and commercial facilities, thanks to the connection with SDGs.
Through the sale of coffee by the students, we were able to generate sales equivalent to approximately 1,300 meals for school meals in Malawi!
Seibo has a unique network of supporting companies, where 100% of the sales go towards donations. We utilize this social business model and its uniqueness to collaborate with educators and provide them with teaching materials and opportunities for joint activities.
※Here are some specific examples!
If you are interested or if your school, educational institution, or company is interested in collaboration, we would be grateful if you could contact us through here. Thank you in advance, and we look forward to continued collaboration.