Seibo Kids Growth Monitoring (Nursery Schools):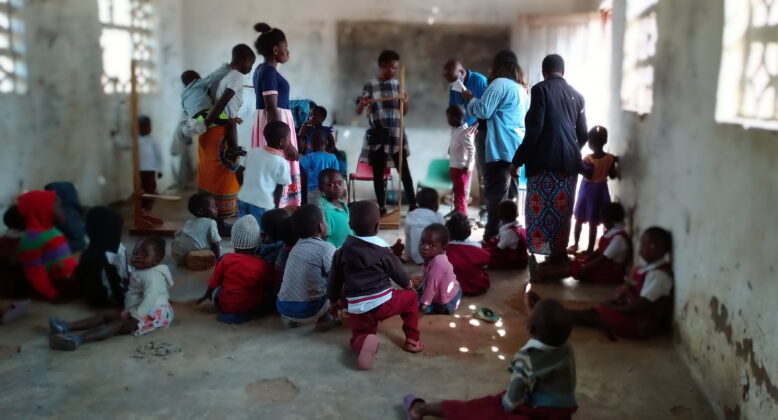 In late August- early September our team in Malawi carried out a growth monitoring exercise of 77 children across 29 nursery schools. We had hoped to record each child's weight & height but due to absenteeism we only managed to record details for 74 children. As per usual, children were assessed on:
-Weight for Age
-Weight for Height
-Height for Age



Note: Seibo Kids beneficiaries who registered as underweight will receive 5kgs of phala per month for supplementary home feeding and our team in Malawi will help to facilitate a check-up at a local hospital.


Growth Monitoring (CBCCs)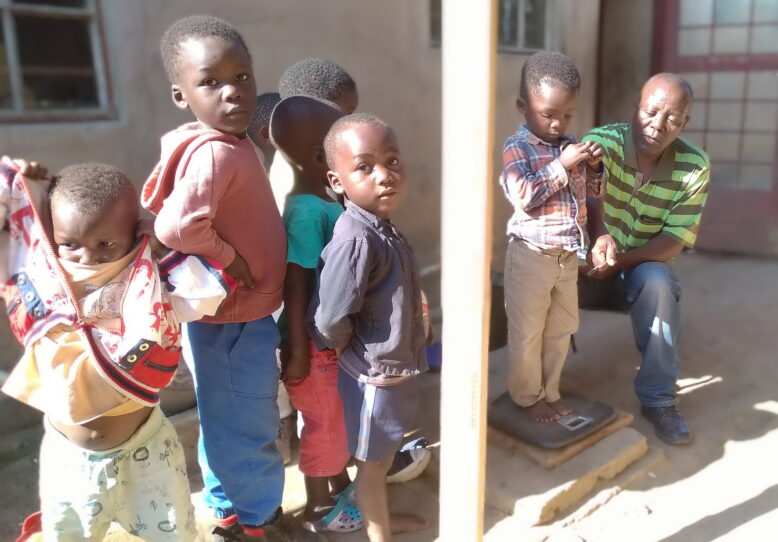 Our team in Malawi conducted Growth Monitoring at 8 x rural CBCCs. Monitoring for children attending Mwayi & Tikondane CBCCs was postponed until early 2023 due to recording & absentee issues. What follows is a summary of the monitoring results:



Seibo Kids Nursery Graduation
At the end of the nursery school academic year in September a total of 15 Seibo Kids across 11 nursery schools graduated and took their next step up to Standard 1 in Primary School. Nursery graduations are always tinged with a little sadness and teachers and staff get to say their farewells to their little fledglings.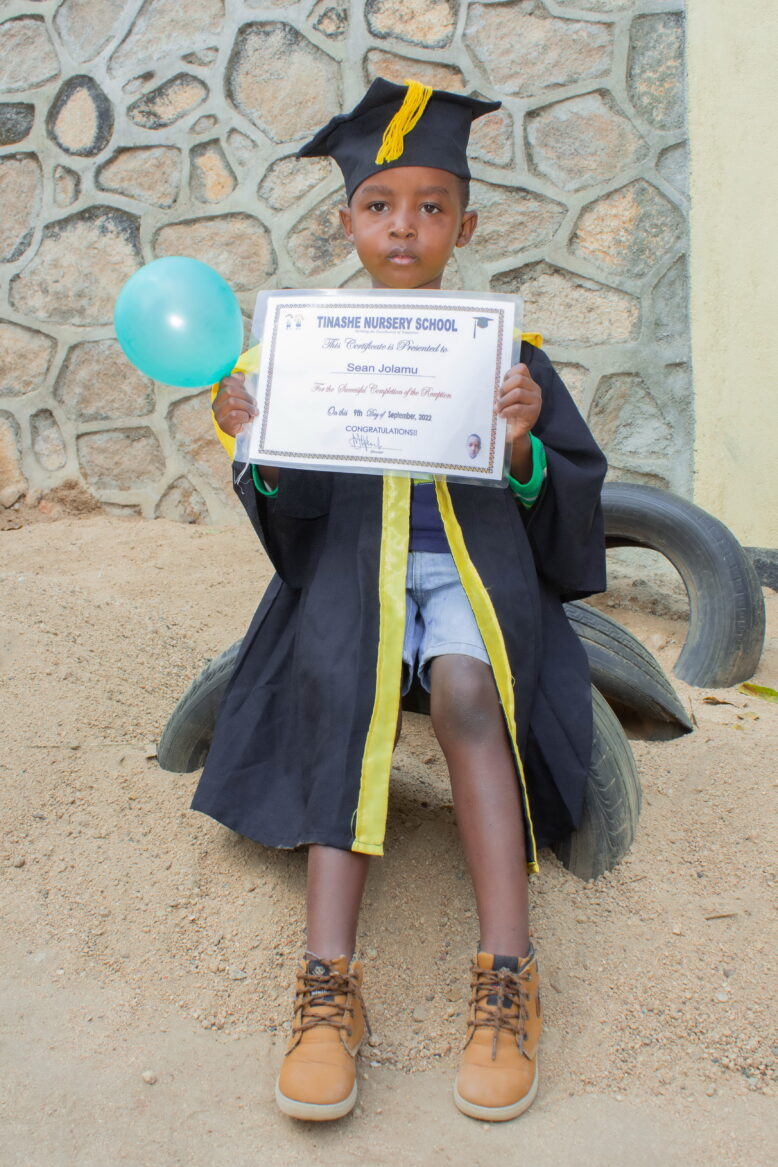 Sean! Graduated from Tinashe Nursery in late 2022. He also gave a performance on the day during which he wrote some words and shared his knowledge of numbers. His mom told us that Sean "used to admire other kids being escorted to school by their parents or relatives. It was very painful for me to see my son like that yet I couldn't do anything. What we prioritized as a family was at least to feed, we didn't have surplus funds to pay nursery school fees. It was my prayer to see my son going to school and learning like other kids. And Seibo came along as an answered prayer. Today is my happiest day because Sean is graduating and he is prepared to start primary school. Sean has passed with Merit which means he is brilliant. Thanks to all staff members for your support and all the good things you have been showing us. Do the same to others who may need the support like I used to. May Seibo be blessed".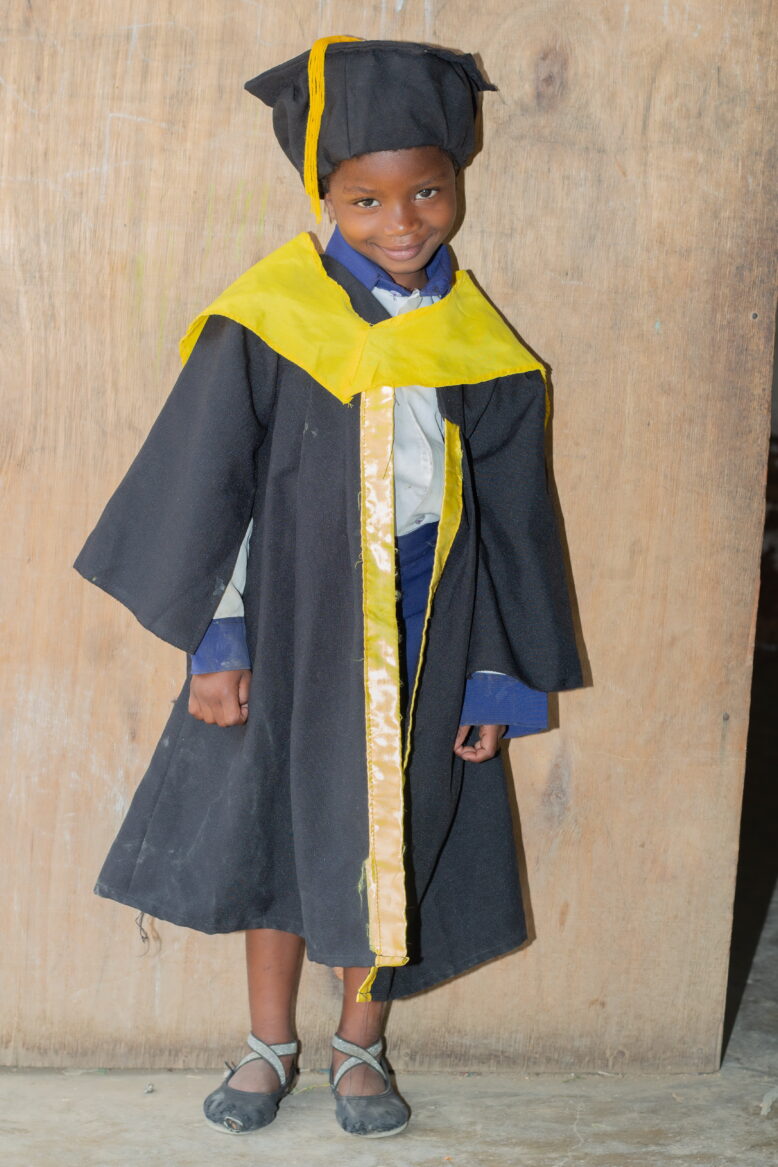 Salome! Salome became a Seibo Kid at the age of 2 when our team in Malawi paid a visit to her home to see her brother Jordan, a former Seibo Kid. We share her mom's words, "During the hardest time in my life Seibo came to rescue by supporting my 2 kids, Jordan who is now in standard 2 going to standard 3 and Salome who is now going in standard 1. For all the good things In am just saying thank you Seibo! My excitement is beyond words. My daughter has changed physically and mentally because of Seibo. She has taken position 1 because she has learned a lot from school and by the grace of God she will be joining primary school. My life has changed and my family has transformed, I have managed to build a house at my home village because Seibo gave me an opportunity to do piece works when my children were at school. I can feed my family from without problems, I do provide the basic needs for my kids. Am also doing business by selling charcoal. All this is because of Seibo. My Almighty God bless Seibo."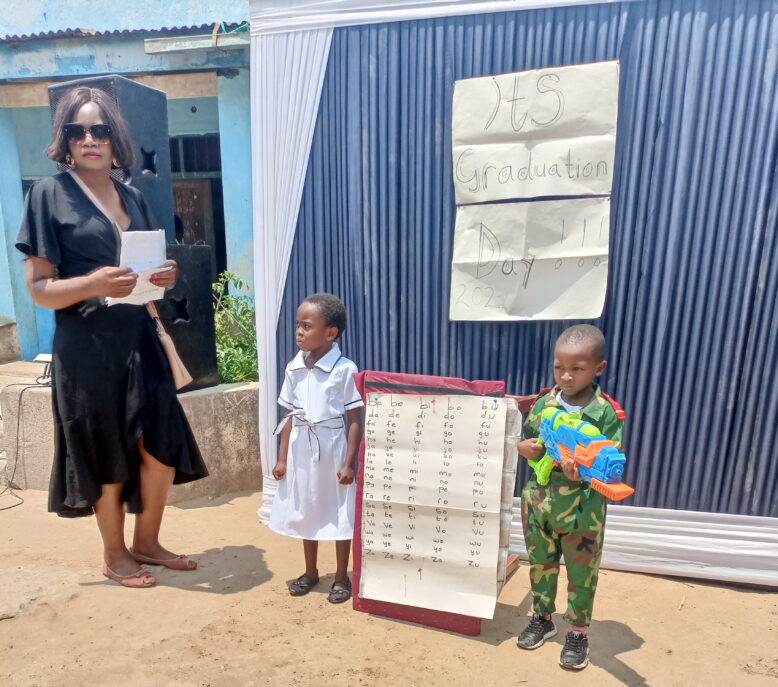 Alice! One of only two graduates from Sulema Nursery. Alice graduated on the 30th of September and delivered a confident opening speech at the ceremony. Alice and her friend then proceeded to read books out loud, arrange alphabet letters and arrange numbers in ascending order. Her grandmother was very thankful to Seibo for the support during her time as a nursery student. In the future Alice wants to train as a nurse (as evidenced by her graduation uniform on the day!).
A New CBCC Partner- Chiutsandeu CBCC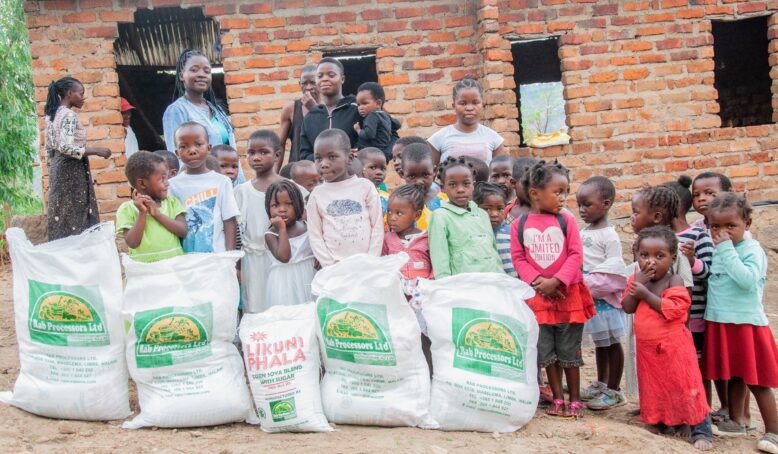 Seibo added a new CBCC partner to our school feeding programme on the 8th of November, 2022. Located in Anderson village T/A Kuntaja, the CBCC at the time of commencement of school feeding had 55 children registered to attend. Chiutsandeu CBCC began life in September 2014 at the request of Group Village Headwoman Anderson.
In the early days children learned under a tree. Later the community built a school with bricks provided by community members and a donation of iron sheets from GVH. In the past this CBCC also attempted to implement their own school feeding programme but were unable to provide a meal every day. Upon reaching out for help from the Mother Teresa Catholic Nursery (part of the Mary Queen of Peace Institute), they were referred to Seibo to explore a potential partnership.
At the time of launching school feeding the school had 5 teachers with various JCE/MSCE qualifications. None of the staff had any Early-Years Childhood Development training despite being registered as a CBCC with Blantyre City Council.
On the launch day our team in Malawi arrived at the school at 6:30am. The ceremony was attended by Group Village Head Anderson, CBO Chair Mr. Makala, School Director Mr. Thomas Lembetu, VCD Representative Mary Baluti and Chair Mrs. Chilamwa. Team Seibo also attended along with team members from Mothr Teresa's Catholic Nursery including James Kaduka, Vicia China'amba & Ruth Chakwamba.
The launch ceremony consisted of a lesson on 'how to prepare' the breakfast meal and also included sessions on stove handling as well as best hygiene practices. After that all children in attendance had their weight & height recorded. In addition, Seibo provided the CBCC with 2 basins, 2 buckets with taps, 1 stove, 1 pot & pot-lid, a cooking stick, 60 cups & plates, 60 spoons, 1 register book, 1 stock book and 85kgs of 'Likuni Phala' for the meal itself.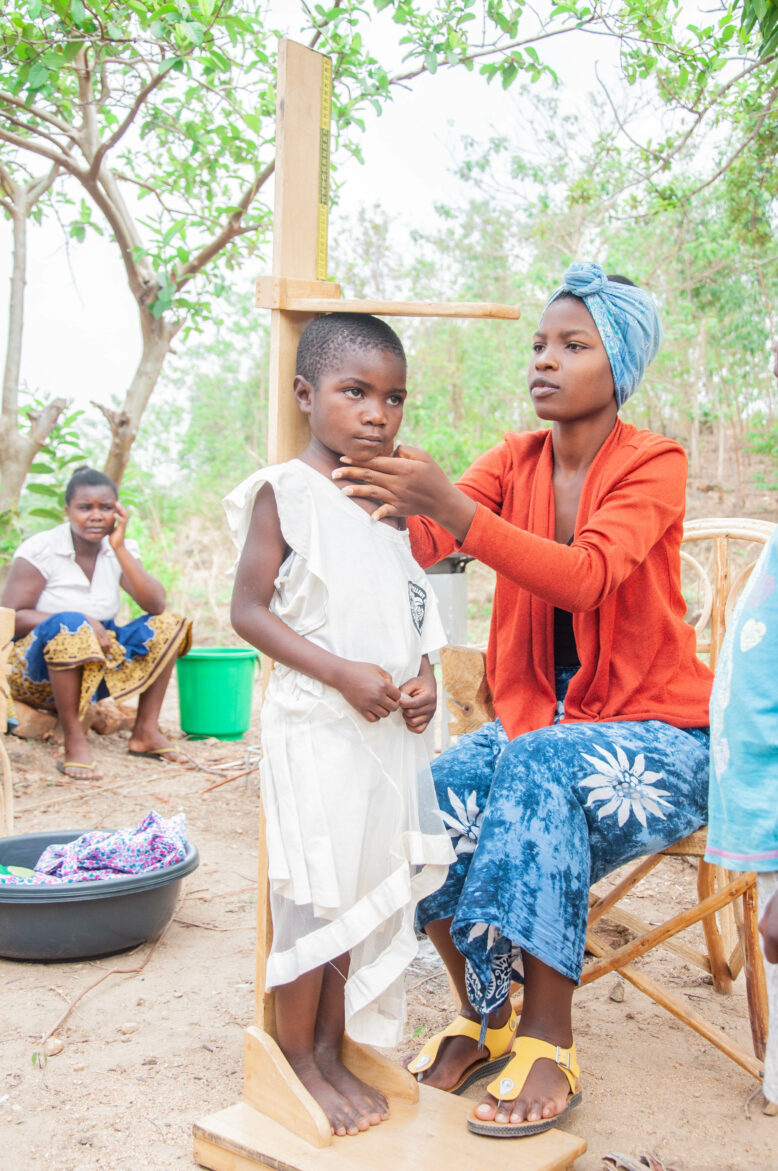 Upon handing over the items, our team went through the contents of the Partnership MoU which was duly signed and it was then time for the speeches!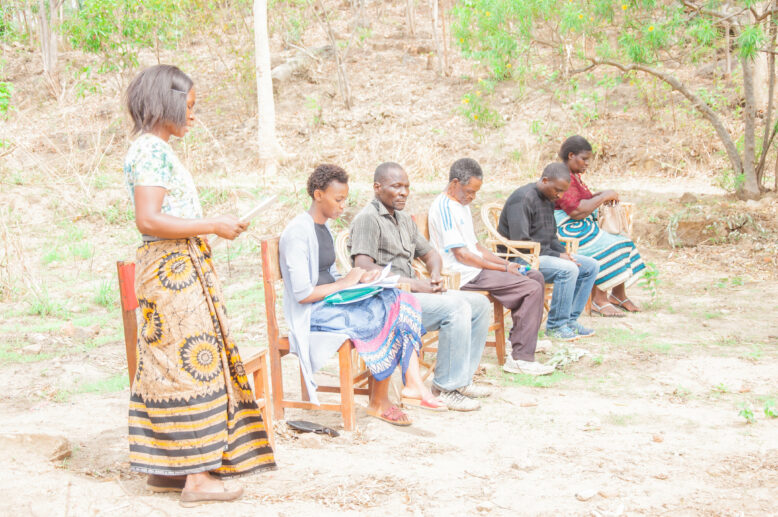 Group Village Head Anderson expressed her thanks for Seibo's support. She confirmed that all procedures stipulated in the MoU will be followed to the letter and encouraged the school committee to work in unity and to ensure all materials received are well taken care of. GVH Anderson also urged parents to send their children to the CBCC.
School Director, Mr. Lembetu, shared his appreciation of the GVH for the held she has rendered to the school at all times. Despite many ups & downs, he added, she has ensured the school is still running. He ended his speech by thanking Seibo for answering the call for help.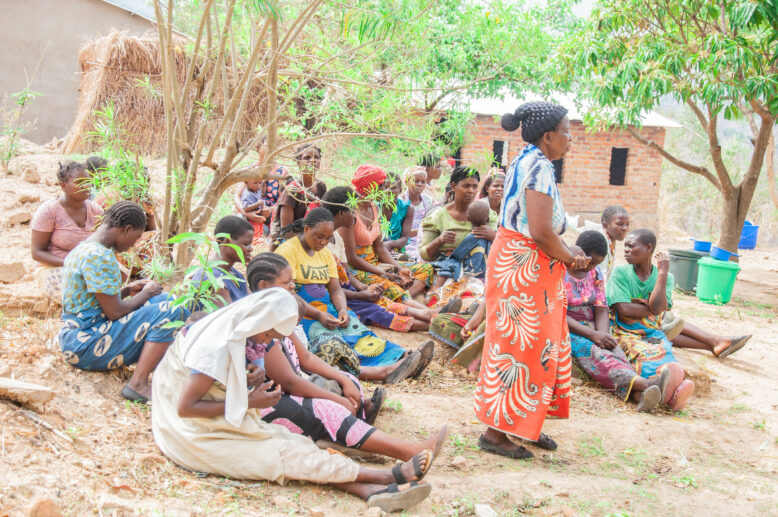 One of the parents in attendance, Mrs Wonder ford commented that "we used to contribute K200 each month for sugar & salt. Mgaiwa flour was also collected from each household yet it was not ever enough. There were many instances of children running home from the CBCC upon learning there would be no porridge cooked that day. We really appreciate Seibo taking this heavy load from our shoulders!".
Another parent, Mrs. Ndamu said, "I am very excited for this transformation in our community. From now on I'll send my 3 girls to school knowing they will eat there. Sometimes I failed to send the kids to school because we don't usually eat breakfast and kids cannot receive lessons when they are hungry. The only way was to keep the kids home so that we can eat lunch together. May the good Lord bless Seibo"