Where do our donations go?
When you give to Seibo you give to the children of Malawi. Having a fundraising branch of Seibo located in Japan means we often get asked this question a lot. Where do our donations go? Our answer has never changed and never will- over 90% of our donations go direct to Malawi to fund vital school feeding for children attending nursery & primary schools in Malawi. What about the rest? 100% of our donations go to school meals so the only reason we don't say 100% for Malawian children is because we also support an after-school feeding programme for children in a suburb of Tokyo where children from disadvantaged backgrounds gather for a meal.
But what about wages, expenses people ask. We always say the same thing. Our costs are sponsored by the efforts of the Mobell Group– a group of companies that use their profits to fund charities and social enterprises around the world. They enable us to do what we were established to do- provide school meals where needed.
Our HQ in Malawi
In 2018 thanks to the Mobell Group's charity Seibo in Malawi moved to a permanent, new home. Located opposite the town market of Chilomoni, a deprived district of Blantyre City the Seibo HQ is part of a development project called Plot 220. We are proud to be part of this town renewal development and thankful as always for the wonderful gift from Mobell.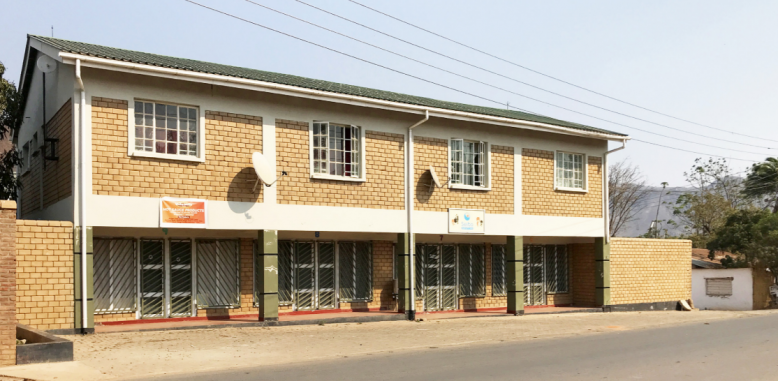 Sustainable Development Goals
While we can't take the plaudits for this wonderful gift it's still good to be reminded of the social impact of a development like Plot 220 on the Chilomoni High Street, Malawi. They include:
Goal 6: Clean water & Sanitation
Goal 7: Affordable & Clean Energy
Goal 10: Reduced Inequalities
Goal 11: Sustainable Cities & Communities
Goal 17: Partnerships For The Goals
To read more about this commendable building project, not to mention wonderful gift– click HERE! for the full report!