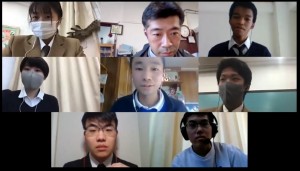 On the 7th of February 2021 Seibo participated in a virtual event co-hosted by Yokohama's Salesian High School in partnership with Miyazaki Prefecture's Hyuga Gakuin High School. Since December 2020 the students at the Yokohama school had already fundraised over 20,000 school meals for Malawi through their efforts at selling coffee from Malawi which in turn inspired the students in Miyazaki Prefecture to do something similar.
For more details on the initial Salesian offline event click HERE
It was an absolute pleasure to discuss the work of Seibo and the amazing contributions of all the students involved during our online discussion. Thanks once more to all involved on behalf of the children of Malawi!