Misuku Artisan Coffee
Eiko Tanaka, our Malawi correspondent, recently paid a visit to the coffee growing area of Malawi to meet the smallholder farmers- a big part of the Seibo story.
The coffee from Misuku is fairly-traded & grown organically and helps put food on the table for thousands of Malawian school-going children.
For more details click HERE to see our coffee social enterprise site.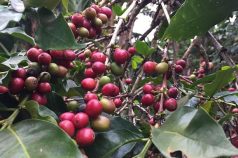 Natural Sundried Coffee
Our coffee is grown on the mountainous Malawi-Tanzania border at an altitude of over 1500 metres. The atmosphere is cool and the shaded growing areas create a paradise for cultivating coffee.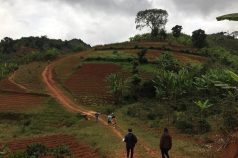 The Secret of "Good" Coffee
To create a coffee with a sweet profile & a fuller body the basic steps taken at cultivation are key. Grown under shade and with soil temperature kept consistent by the spreading of a bed of hay between coffee trees (which also becomes a source of fertiliser over time) ensures your coffee gets the best start in life.

From Baby Beans to Baby Infants
We are committed to using the 100% of our sales of Malawian coffee in Japan to ensure that vital school meals are provided to nursery school & primary school children in Malawi. Check out our non-profit coffee subscription service and enjoy truly life-changing coffee from your home or office.
Click HERE for more details.