Meet Priscilla Nkhoma Nhlane!
Priscilla works as Seibo's Programme Assistant in Malawi. Having studied Human Ecology to degree level which included units on nutrition education & assessments, Priscilla was born to work at Seibo!
Priscilla's Task List
While there is no 'normal' day at Seibo Priscilla's responsibilities include:
– Planning budget & distribution of 'Phala' (foodstuffs)
– Organizing regular beneficiary allocation meetings, home visits & parental forums
– Assist in creating training manuals for workshops & community sensitisation
– Assist in planning and delivery of training sessions to the community
– Compile 'School Meal Programme' data for partner and community meetings
– Assist in managing financial for Seibo 'special projects'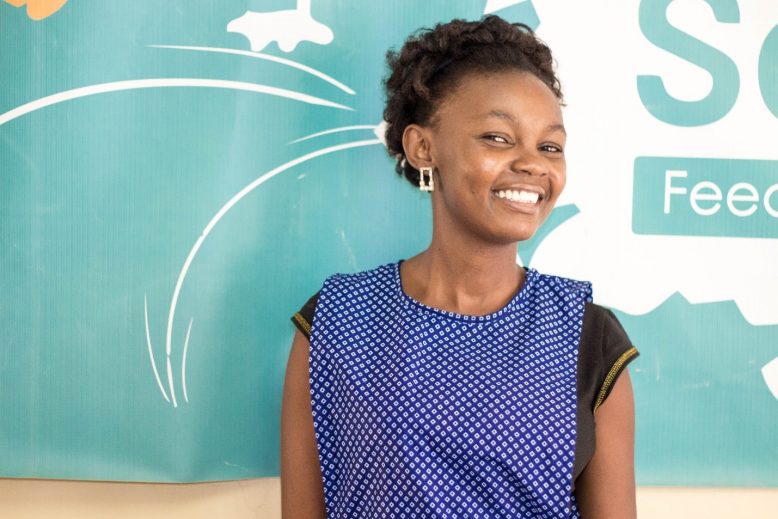 Priscilla's Job Challenges
This year in particular has proven to be a challenge for Seibo and Priscilla cites the following examples;
– Beneficiaries being withdrawn from school due to changes in family dynamics (relocation, divorce, etc)
– Beneficiaries being absent from school due to parents not having enough money to buy a simple snack. Parents feel that their children will be left out if they go to school without a snack which they can't afford and many decide not to send their children to school as a result
– Job losses due to COVID-19 has made life even harder than before and we have seen many examples of this affecting kids already deemed as vulnerable on the Seibo Kids programme.