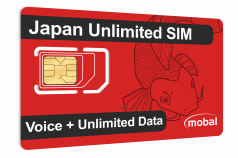 Did You Know?
Japan is experiencing a tourist boom. Over 20 million people visited Japan in 2016
Did You Know?
Until 2017 it was impossible for a tourist or non-resident to have a Japanese phone number for the same cost as a Japanese person? They had to rent a handset or SIM.
Did You Know?
That Mobal now offer anybody visiting a Japan a Voice/Unlimited Data SIM card for any unlocked smartphone- no need for a visa or residency card. And no need for a contract!
Did You Know?
Each visitor to Japan using this SIM is providing hot school meals for hungry children?
How Can You Help?
You can introduce this SIM to anybody planning a visit to Japan.
You can even buy the SIM card as a gift for someone coming to Japan.
Mobal will deliver the SIM worldwide for FREE!
Why Would I Give Someone a Gift of a SIM Card?
1. Purchase the SIM as a gift for someone else for 3,000 yen and Mobal
donate that money to Seibo to provide school meals in Malawi, Africa.
2. Save your friend a lot of trouble/money and be able to contact them in Japan.
3. Giving is Receiving. Your act of kindness will make a lot of people happy- including you.
The Japan Unlimited SIM-About
– a Voice/Unlimited Data SIM Card
– No Contract/No Termination Fee
– Free Worldwide Delivery
– Free Incoming Calls
– Free Mobal to Mobal Calls *1am-9pm daily
How Do You Purchase the SIM?
Go to: www.mobal.com/seibo
a. Purchase a Softbank Japanese SIM Card from the Mobal site for 3,000 yen
b. Check the Box "Is this a Gift?"
*By choosing to send the SIM as a Gift you are not responsible for any other
charges. Your friend must choose the plan they wish to use having received the SIM.
c. Enter the Shipping Address to where the SIM should be posted
d. Pay for the SIM card using Debit/Credit Card or Paypal.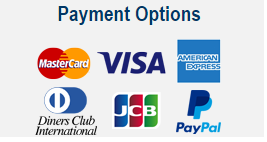 – Ideal for Tourists & Newly Arrived Residents
– Special Student & English Teacher rates
Flexible Plan Options- 15 days to Forever!
Short Stay Plans
15 Days: Voice + Text + Unlimited Data: JPY 4,000
30,60,90 Days: Voice + Text + Unlimited Data: JPY 6,000 per 30 days
Longer Stay Plans
Voice + Text + Unlimited Data: JPY 6,000 per month or JPY 4,500 for Students/Teachers
Voice + Text: JPY 1,000 per month
Remind me again why I should give a SIM gift?
For every SIM you purchase online using www.mobal.com/seibo and Mobal will donate the cost of a year's supply of food for one child in Malawi, Africa.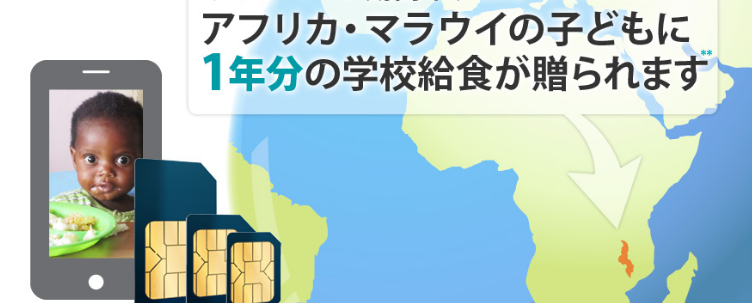 About Mobal
Established in 1989 Mobal is a UK-based telecoms company with branches in Japan & the United States. Mobal is committed to providing the majority of its profits to charity and to date has contributed over 10 Million dollars to charity through its registered charity- Krizevac Project. Mobal are a huge supporter of the work we do here in Japan and we wish them continued success.
See: https://www.mobal.com/our-story/