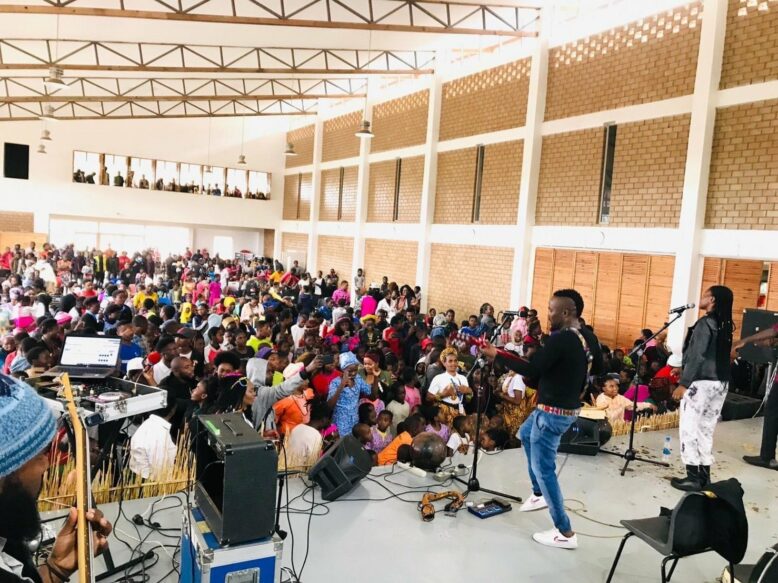 On the 10th of June, a traditional music concert featuring the legendary singer-songwriter Faith Mussa, took place in Malawi at the Mary Queen of Peace Catholic Institute. The concert, made possible by a donation from Shizuoka Futaba High School in Japan, gave many young Malawians their first ever opportunity to experience a live music concert.
In addition to the professional musicians, there were 8 x groups; 4 representing Seibo-partner nursery schools and 4 representing 4 Chilomoni area primary schools. In addition to performing traditional songs the children also emphasised educational messages such as the importance of planting trees, learning to read & write, and the importance of a school meal!
Malawian Dance- a Short Overview
A quick explanation follows outlining the main dance types performed at the live concert.
1. Gule Wamkulu- a traditional dance of the Chewa people, it is performed by members of the Nyau brotherhood, a secret society of initiated men. The Nyau dancers wear costumes and masks representing a variety of characters.
2. Manganje- a Yao initiation dance, usually performed at the time of a boy's initiation, though recently also performed for entertainment purposes also.
3. Beni- Inspired by returning ex-army soldiers from the last century's 2 x World Wars, it is based on military parades of the past. Women play the role of musicians in the Beni dance and there are usually whistles and drums used to accompany the music.
4. Ngoma- originally an Ngoni war dance, these days the Ngoma is performed for weddings, funerals and other occasions.
Artist Profile: Faith Mussa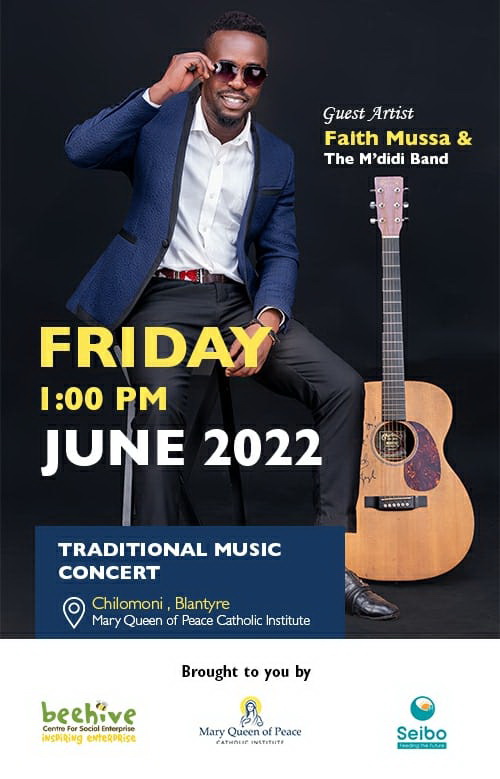 – Born in Ndirande, Malawi in 1985
– Started playing guitar at age 10 using hand-made gallon guitars
– Played weddings & events as part of his family's band 'The Mussa Family Band'
– Came to fame on release of his solo debut album 'Desperate'
– Toured in South Africa, Scotland, Norway, China, Kenya & USA
– Child rights activist who also speaks out on against early child marriages
– Currently working on a self-funded project educating against the evils of corruption and against violence towards people with albinism