Partner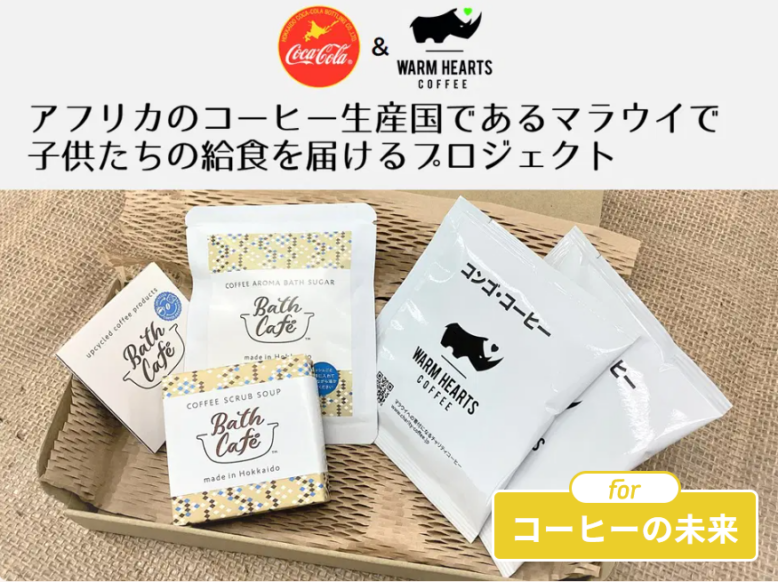 Team Seibo are delighted to announce our Crowdfunding collaboration with Hokkaido Coca-Cola was a resounding success! Details of the project can be viewed here on the Crowdfunding page and thanks to this campaign an additional 4,000 vital school meals will be served in Malawi!
Supporters of Coca-Cola's campaign were given Congo Coffee from Warm Hearts Coffee as a thank you for their support, the proceeds of which were sent as a donation to Seibo! In addition, supporters were also given a unique bath soap created from 'upcycled' coffee grounds. Click here to access the official website for Bath Cafe!
As a result of this unique crowdfunding event, Hokkaido Coca-Cola were able to draw attention to the value of coffee as a vehicle of social change whilst also raising awareness of climate-related issues that put the future of coffee at risk. One example cited in the campaign is the fact that at current rate of change half of the land currently used for coffee will no longer be viable by the year 2050.
It was an honour and a privilege to work with the Hokkaido Coca-Cola bottling company on this project and we thank everyone who supported this campaign on behalf of the children of Malawi!