School feeding Start Date: 15th March 2016
Fortune Nursery, DeSilva
NURSERY CLOSED
Fortune Nursery is located close to the Mother Teresa Children's Centre in the area of Desilva. On the day of our visit there was one member of staff to 10 children, ranging in ages 2-5 years old.
The nursery is just off the dirt track leading to Seibo's partner in Malawi – The Beehive and is in a basic square building with painted numbers over a cracked exterior wall, and card boarded windows. The roof is corrugated iron, which, from inside, looks unsafe.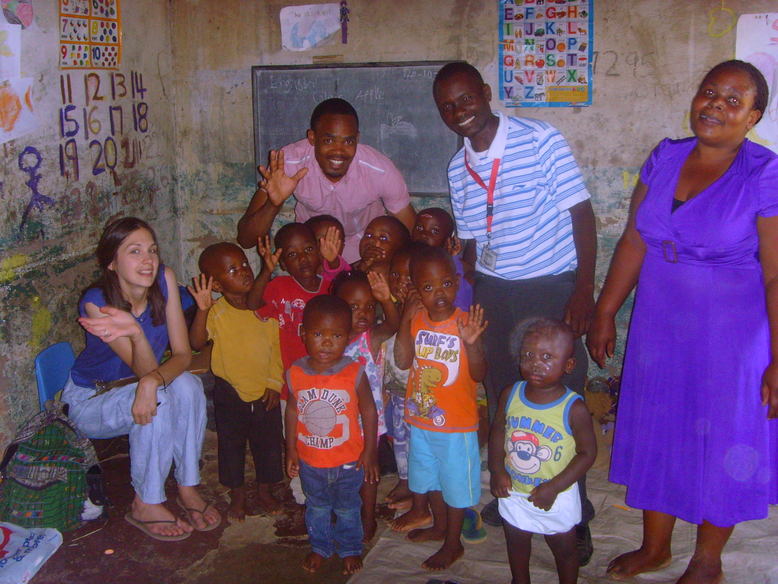 The nursery comprises of one small room where the children congregate on a tarpaulin mat. A chalk board is utilized, as are a few books. A number of posters hang on the walls.
The outside space is minimal, though there is room to play immediately below the front step. Room to prepare food would be best around the side of the building. Storage space is questionable at this nursery.
There is a toilet.
Water is collected offsite – 10 meters away – and brought to the site each day by the teacher.
Fortune runs from 8am-3pm Monday to Thursday and Friday is a half day.
Fees are 3000 kwacha for those up to 3, and 5000 kwacha for the older children.
Update: The last delivery of food for the Fortune Nursery school was on the 21st December 2016 for the month of January. The nursery failed to re-open at the beginning of 2017 and we discovered through our partners at the Mother Teresa Children's Centre that the owner had closed the school and found a new job.
In a later visit the Seibo team in Malawi collected the stove, pots and blocks for use in another school. We have yet to receive formal notification that the partnership with Fortune nursery has ended and will continue to update the profile should we hear any further news.