Fatihu Deen is a nursery located near the mosque in Chilomoni. A number of Muslim children access this nursery.
Usually three, there were two teachers on the day of our visit, and 26 children.
Ages range between 2 years and 6 years.
Fees are: 3500 for the younger children and 3000 kwacha per month for the 5 and 6 year olds.
Surrounded by a reed fence, the building is a brick build. It has painted numbers on the exterior wall. The space outside is good to play in.
Inside is quite dark and small, but there is ventilation.
A number of posters hang on the walls.
There are a number of chairs, but mainly the children sit on the tarpaulin covering the dirt floor.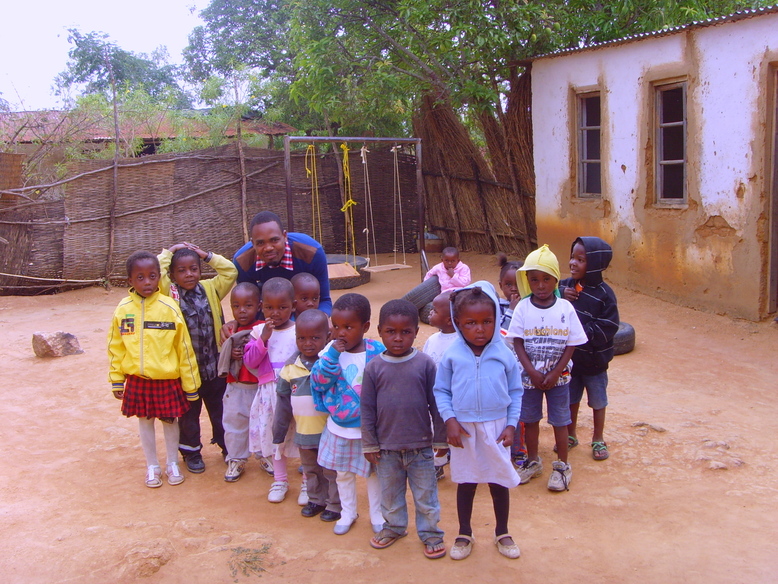 A toilet is available. Storage would be offsite. An area could be used outside the nursery for preparation. Water is collected offsite and carried daily to the nursery.730-330pm Monday to Thursday, and Friday is a half day.