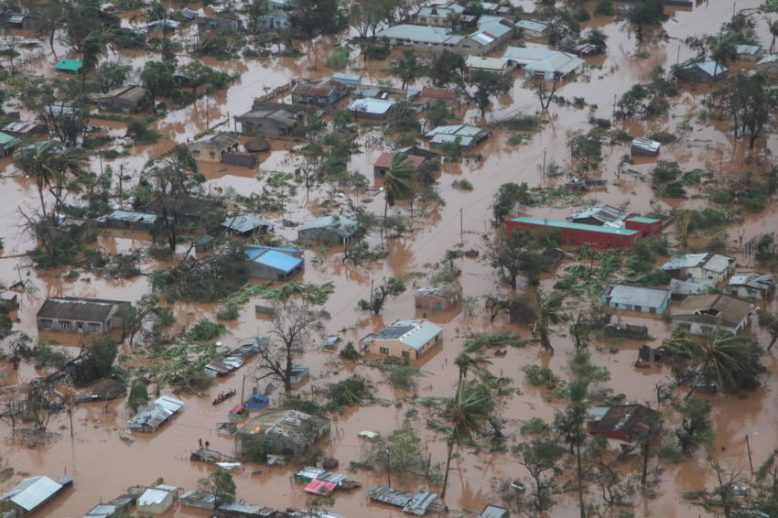 On March 14 through 15, 2019, Cyclone Idai arrived in Mozambique as a Category 2 storm. Not long after, Cyclone Kenneth came on April 25, devastating even more lands. The floodings in South Africa have affected nearly 3 million people in Mozambique, Malawi, and Zimbabwe. The death toll has already past 843 people. Idai has been recorded as the strongest cyclone to have occurred in the Southern Hemisphere and the UNICEF estimates that at least 1.5 million children are affected (World Vision). At least 15 districts and two cities have been impacted, and many are forced to seek safety from Mozambique in Nsanje district in southern Malawi (UNHCR).
The government of Malawi has declared a state of national disaster and already, 59 people have been reported dead as of March 23, 2019. Estimates say that Malawi needs around 370.5 million USD in order to recover from the cyclone, and the social sector will take part in the majority of recovering costs (53.8%). This includes health, education, and housing. There are currently relief operations aimed to help distribute food, clean water, shelter, and more (Malawi24).
The World Bank has approved 70 bill USD (K51 billion) grant to help Malawi. The funding consists of two grants for economic and humanitarian costs. The first grant consists of $40 million USD (K31 billion) for Cyclone Idai's impact and the second grant, consisting of $30 million (K23 billion) will be for future crises within three years of signing the grant (The Nation).
Through the help of donations and fundings, more than 90,000 people are benefiting from shelter materials. Food, clothing for children, and household items are being distributed across Malawi. Nine hospitals have received water treatment chemicals and one child-friendly space has been set up where 300 children have the opportunity to play and recover safely.
Seibo Japan has started post-Cyclone Idai Appeal 2019. All of the donations will go to Malawi, and will be used to provide Malawian children with hot, free school meals and help to rebuild the infrastructure. Check out more information about our appeal and donation here:
This article was written by Jioh and Lena, Seibo Japan's intern from South Korea and Texas.