Partner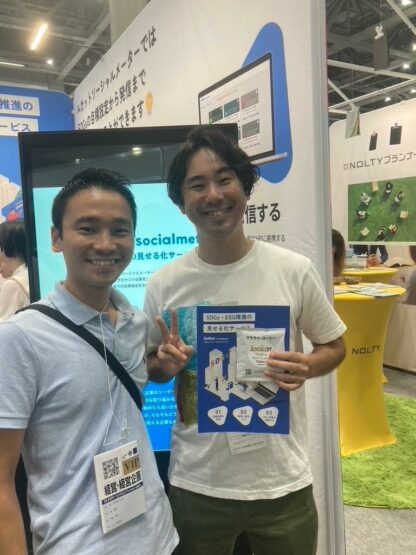 Achievement in SDGs Media
We will introduce partner organizations of Seibo Japan.
Partner Companies/Organizations
Since 2021, Seibo has been supporting Malawi's school lunch program internationally, mainly through sales from Warm Hearts Coffee Club's charity coffee.
Thanks to the support of many companies who have partnered with Seibo, we have had the opportunity to deliver support to Malawi and reach even more people in the process. We are indebted to them for their cooperation.
This article introduces many of the media platforms our partner companies and organizations use and how they've been able to transmit the concept of SDGs to others for a more sustainable future.
Case Study 1: Mirasus for SDGs
Mirasus for SDGs, operated by Mirasus Onchu Co., Ltd., aims to gradually move towards achieving SDGs from the perspective of accumulating individual efforts. Many companies are media partners, and they are communicating their efforts to contribute to the SDGs in an easy to understand manner.
SDGs are certainly global goals, but Seibo believes they will be achieved through enlightenment by corporate groups and changes made at an individual level.
It is necessary for us to change our habits and mindsets, little by little, for a sustainable future.
Click here for articles about NPO Seibo.
Case Study 2: Spaceship Earth
Spaceship Earth is a media company operated by Elevista Co., Ltd. They are searching for ways to produce the best results in three aspects of SDGs: environment, society, and economy.
Spaceship Earth also has an app, so you can easily check the cases of many companies.
As many examples emerge in the world, Seibo hopes that they will fuse and create new initiatives which will gradually revitalize and realize SDGs initiatives and goals.
Click here for articles about NPO Seibo.
Case Study 3: SDGs Meet
SDGs Meet operates as an information site to meet those working to achieve SDGs.
Kotora Inchu Co., Ltd., is a human capital consulting firm that contributes to productivity improvement by creating human resource, organizational culture, and management systems, which are often problematic initially.
Kotora Onchu Co., Ltd aims to be the number one provider of information on SDGs in Japan and distributes information on a daily basis.
In a world where awareness of the SDGs is growing, human capital with a strong desire to contribute to society will gather and be active in each company, and the corporate culture will grow further in line with the times.
Click here for articles about NPO Seibo.
Case 4: Lookat
InfoCom Co., Ltd., is implementing the visualization of corporate SDGs with a service called Lookat.
An index called the "social meter" can be used to show what specific SDG initiatives have been implemented and what results have been achieved- this can be shared internally and externally.
Warm Hearts Coffee Club, operated by Seibo, is introduced here as a partner that can cooperate with other companies.
From the examples above, we can conclude that:
First, by changing our personal habits, we can move closer to the goals set out by the SDGs and start working on what is possible for us and for future generations.
However, there are big hurdles to keep in mind and solutions that must be implemented in a concrete way to achieve that purpose.
Under such circumstances, there is a movement in the community to which I belong, a company where I spend about 70% of my life.
Up to this point, we have created a mechanism for embodying vague individual thoughts in a concrete form with the support of our partner companies.
You can use media such as Mirasus for SDGs and Spaceship Earth to find these initiatives.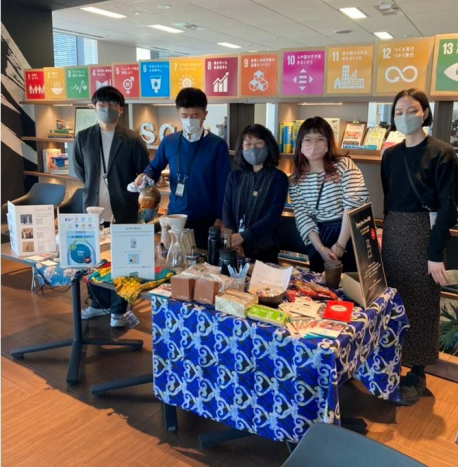 By publicizing these forms of media open to the public and other services to aid in visualizing SDGs, further exchanges between companies and individuals can be generated. Along with the creation of innovative ideas, long-term considerations will be implemented. In addition, businesses have the potential to be born out of these interactions, possibly leading to an emergence of new corporate initiatives- such as those that Lookat promotes.
Individuals inspired by this will find friends who can empathize, start a service as a venture, and when large companies pick up on it, new initiatives will be born.
The SDGs met by Kotora Cp., Ltd., which regards human resources and human capital with great awareness is important in looking at specific initiatives.
Seibo is working to make an impact on the international community through the support mechanism of funding school lunches. About half of Malawi's population is under the age of 24 years old with a large proportion of infants, so it is very important for children to attend kindergarten and elementary school.
In addition to school lunches playing an important role, a nutritious meal provided to kids by the school lunch program will lead to continued basic education.
By promoting and encouraging education in this way, it may lead to job creation and the start of new businesses other than agriculture and the civil service in Malawi by providing necessary services to the country.
Warm Hearts Coffee Club's coffee is also connected to the sustainable growth of these developing countries.
With products that are Fair Trade and 100% of sales connected to school meals in Malawi, Seibo supports local producers and provides continuous support for children's daily lives.
We will continue to collaborate with companies that are moving forward with SDGs to make our mission a reality.