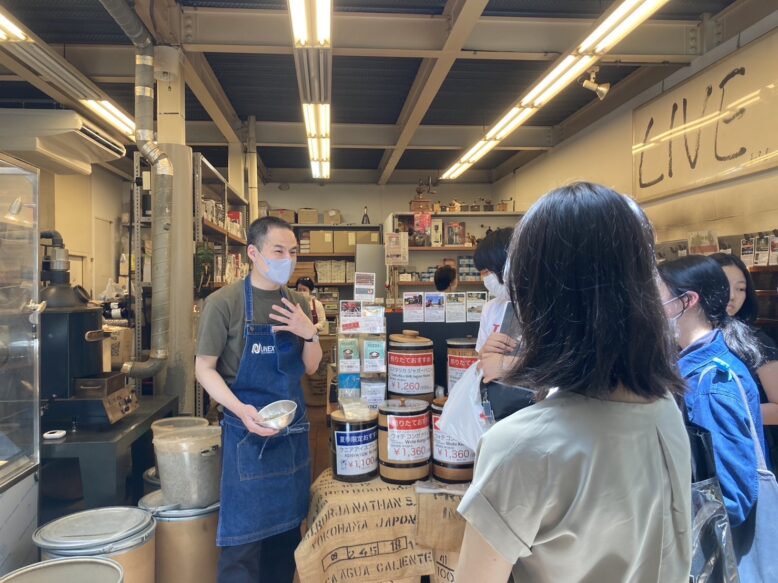 Sunday, June 4th, Seibo Japan received the privilege alongside Koka Gakuen to learn about roasting coffee beans from Kawashima-san of Live Coffee. Kawashima-san showed us how he roasts beans at his store located in Tsukishima in Tokyo. Kawashima-san walked us through how coffee beans are roasted.
About Our Beans
The beans before the whole roasting process are lighter and odorless. They bear no resemblance to a roasted coffee bean. There are two main types of coffee beans, Flat berries, and Peaberries. Flat Berries are the most common type that comes from coffee cherries. That is then the seed splits in two and creates flatter-looking seeds, Peaberries are a natural defect in the cherry when the coffee cherry does not get enough pollen to properly form. These Peaberries can make up to 5-10% of a total harvest.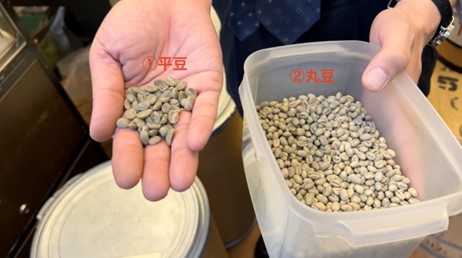 Roasting
Coffee beans are roasted using a machine. They vary depending on the amount of beans one wants to roast. Kawashima-san demonstrated roasting coffee beans with a German roaster machine (image below).


The beans are inserted from the top through the funnel and fall into the cylinder beneath it. The coffee beans are heated at about through hot air that can reach around 250 degrees Celcius. As they are heated, a thin skin that is covering the seeds is removed and separated into another container (to the right of the cylinder) The roasting process takes anywhere from 7 to 15 minutes to complete.
Coffee Belt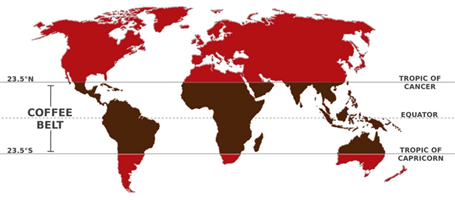 Kawashima-san introduced us to what is known as the coffee belt (picture above). These are the parts of the world where the climate is just suitable for growing and producing coffee trees. The coffee belt is centered off of the equator and extends 25 degrees north and 30 degrees south of it. All major coffee providers fall in this area: Brazil, India, Indonesia, Ethiopia, and more. This area is ideal for growing coffee because of the climate, high-quality soil, few pests, and more.
We had a great time with a school, which has a partnership with us to help Malawi to learn about our coffee.
Seibo Volunteers
Seibo volunteer staffs also made a great effort to escoat students from Koka Gakuen and did a small workshop for them!
Thank you for your great job!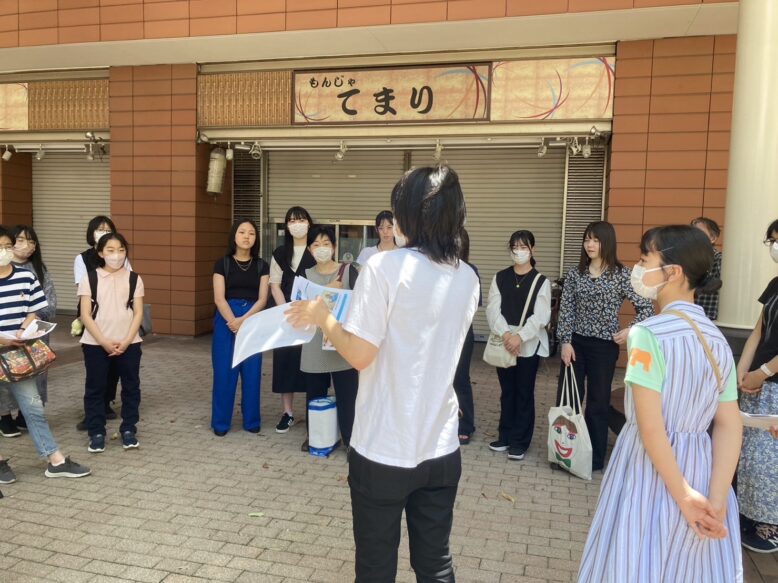 We plan to make more opportunities for these activities with schools!
Thank you Kawashima san and Live Coffee!