Chilingani CBCC
Located in Chilingani
School Feeding began on the 7th June 2017
This CBCC (Community Based Children's Centre) is located in the area of Group Village Head Bwana Sompho and is surrounded by 12 other villages. In June 2017 there were 61 children enrolled- of which 21 are boys and 40 are girls with ages ranging from 1-5 years old.
The nursery is registered with the Blantyre City Assembly and has one caregiver who at the time of writing had not yet received any ECD (Early Years Childcare) Training. Parents support the caregiver by each providing 100 Malawi Kwacha per month (approx. 15 yen).
The school is run by a committee chaired by Maria Laison.
The nearest water source is a borehole 500 metres away and there is only one toilet on the premises.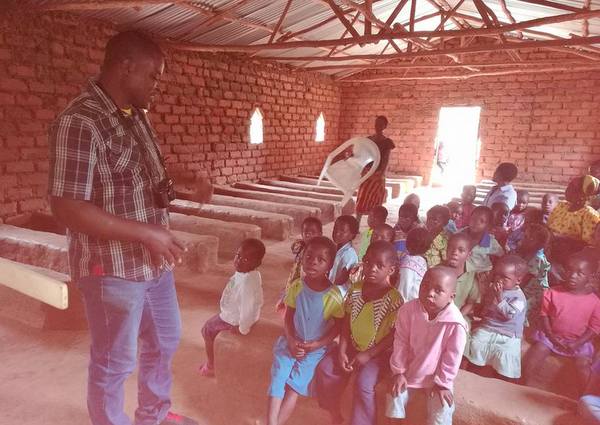 The nursery itself is housed in the Church of Christ building. The Church do not collect any rent but merely ask for assistance in keeping the surrounding area clean. The community however is currently making plans to build an independent structure to house the nursery.