Over two days on the 9th & 10th July Seibo manned a stand at the 2016 Hibiya Africa Festival. It was certainly a game of two-halves with the rain falling from the heavens on day one. However we were thrilled to meet some wonderful people who found shelter in our tent.
The sun decided to come out to play on day two- followed by the crowds and we received donations equivalent to 2007 meals for Malawi. Many, many thanks to all who contributed.
On top of the donations we are delighted to welcome 3 x new supporters who signed up over the weekend- you know who you are- D-san, T-san & K- san!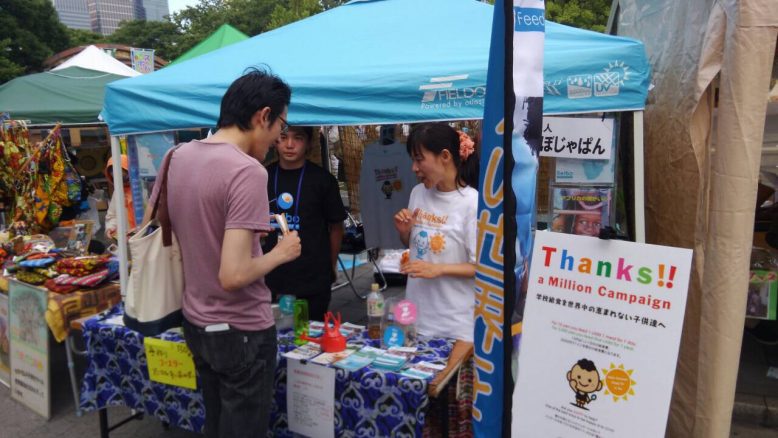 At the Festival we also launched our ChariT-shirts which sell for 3,000 yen- the equivalent of a year's meals for a child in receipt of school feeding in Malawi. If you want to get your hands on one let us know!