Malawi, as a valuable member of SADC, a 15-member group of southern African states, is taking part in a Photo Exhibition to be held from June 8th – 13th in the Takanawa City Hall, Minato-ku, Tokyo.
With the purpose of increasing awareness of these countries through imagery Malawi will be represented by several photographers and Seibo are delighted to be part of the event and to have the opportunity to tell the story behind the images on display. Psychologists say that positive visualisation is often more positive than powerful thinking and it is our wish that we can truly help to impress upon the people of Japan the appeal of the Warm Heart of Africa.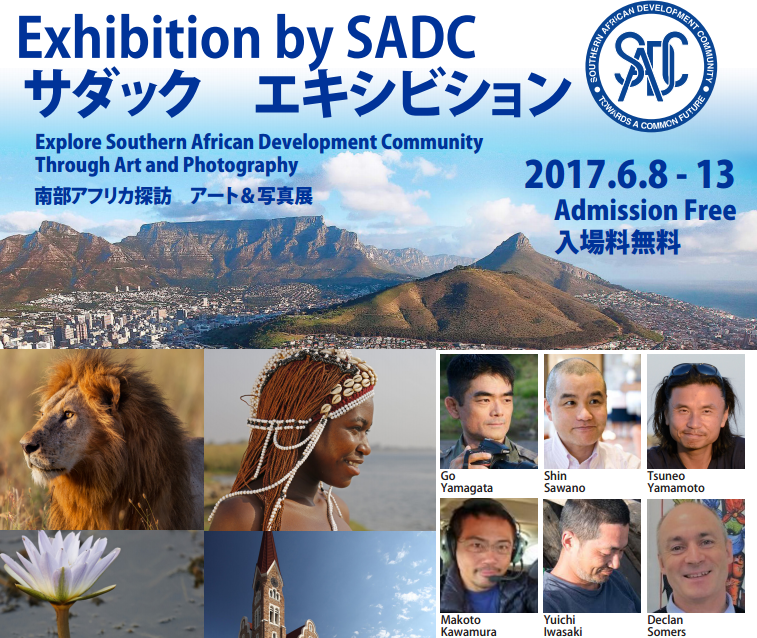 Event Profile
Event Title
2017 SADC Photo Exhibition
Event Date
2017.6.8(Thu) ~ 2017.6.13(Tue)
Event Host
Southern Africa Development Community
Co-Hosting With:
Embassy of Namibia
Contents
The beauty & appeal of the SADC region will be conveyed through art & photography with the photographers scheduled to make presentations and tell the stories behind the various images used.
How To Participate
No prior registration required
Location
Takanawa City Hall Art Gallery
Minato-ku, Tokyo